Fantom Maker
Fantom Maker is the first launchpad and incubator focused solely on the Fantom Opera blockchain, with the goal to enrich the entire Fantom ecosystem through the incubation and launch of quality projects.
Published on February 28, 2022
Can you tell us about your company/project?
Maurizio Esposito (CEO)
-
Fantom Maker is an incubator and launchpad based on Fantom Opera blockchain, one of the most secure, cheap, and fast environments to build decentralized applications. Fantom Maker will boost this network, focusing mainly on community inclusion for the ecosystem's growth. Our launchpad is a tierless system. Every holder will get a part of the allocation of our projects. The team is offering advisory, investment, marketing, and liquidity to the projects we select. Fantom is one of the emerging blockchains that saw the greatest growth last year. We are not just talking about the price which has seen an increase of over 100x, but above all of the adoption: from January 2021 to January 2022 the wallets on Fantom have gone from 5,000 to over 1,600,000. Average daily transactions from 3,000 to over 1,100,000 (source ftmscan.com). The blockchain has been stress-tested and has responded well, there are important volumes, and an ever-growing community
Can you tell us about the team behind this?
Maurizio Esposito (CEO)
-
From 18 to 26 years old I was a professional online poker player, in fact, in one of the forums I attended I read about Bitcoin for the first time, a guy had sold YugiHo's cards for a few thousand Bitcoins, and the forum was in total hype when Bitcoin hit $ 100, I didn't pay attention to it. Then I started traveling the world, and during one of these trips, someone talked to me again about Bitcoin. I have since returned home and for the next four years, I have done nothing but study and invest in cryptocurrencies. Since April 2021 I have founded Halvings Capital, which has quickly become one of the most active syndicates in terms of investments in the field of cryptocurrencies.
Sam is our community manager, but also much more than that. Passionate about cryptocurrencies, he gives us a hand in the management of our communities and partners being available almost 24/7, who never lack availability, resourcefulness, and desire to do. David and Harsha are our lead developers, they lead a team of 5 other devs and have more than four years of experience developing smart contracts. Eugene, our CMO, has helped various startups to establish themselves in the market and has reached hundreds of thousands of subscribers in his Quora Inner Circle community, counting all the channels.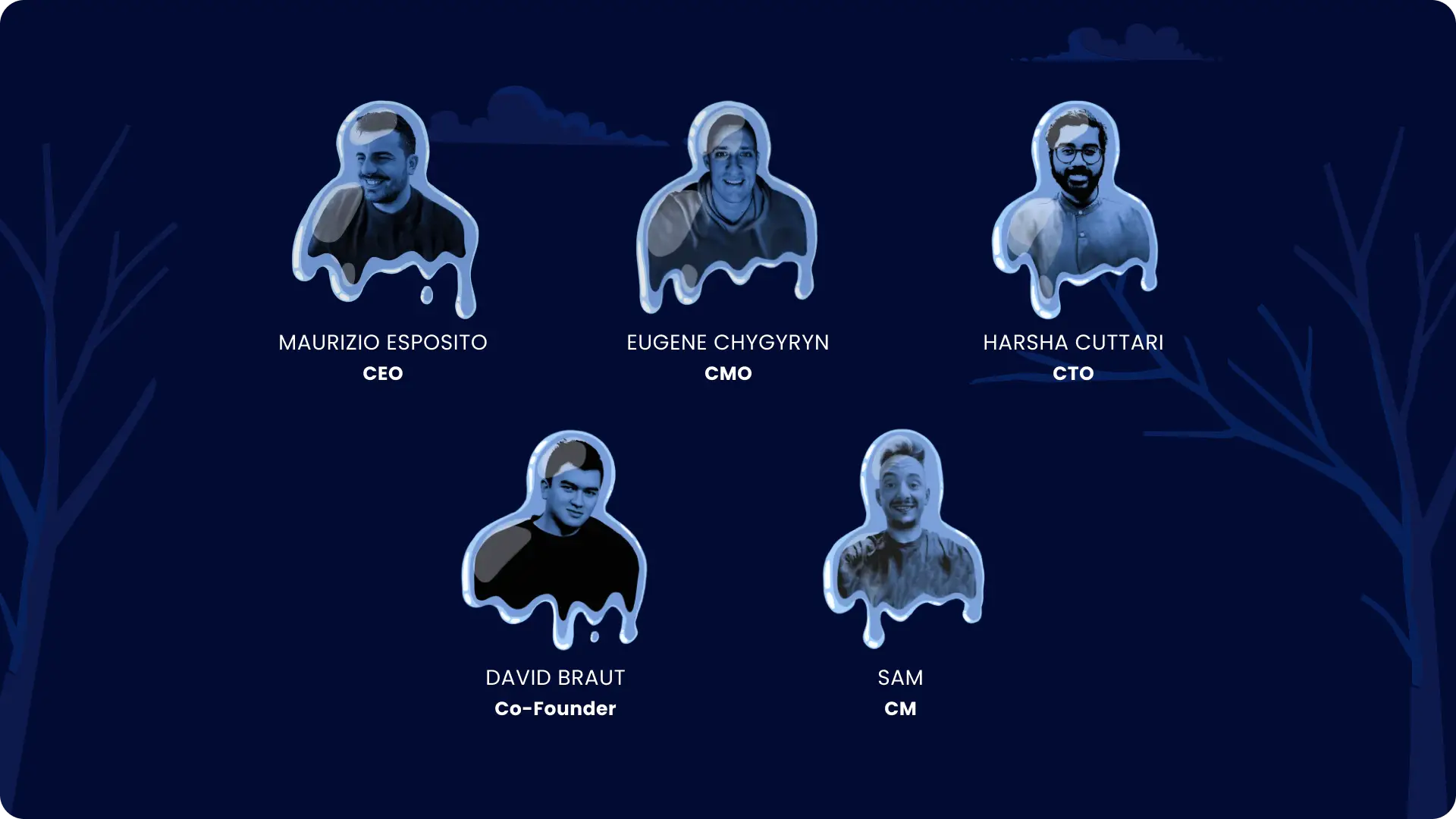 What is it that your project is trying to simplify/solve in this space & how??
Maurizio Esposito (CEO)
-
Complete focus on Fantom, one of the most emerging blockchains with impressive growth in 2021. Unique offer for projects addressing all their potential obstacles in the creation and affirmation of their products on the market. Fantom Maker will have access to 400,000 registered users on Dao Maker (official Partner)and millions of users across our KOLs networks. DAO Maker's Hatu Sheikh is also on board as an advisor, helping with deal flow, growth and strategy.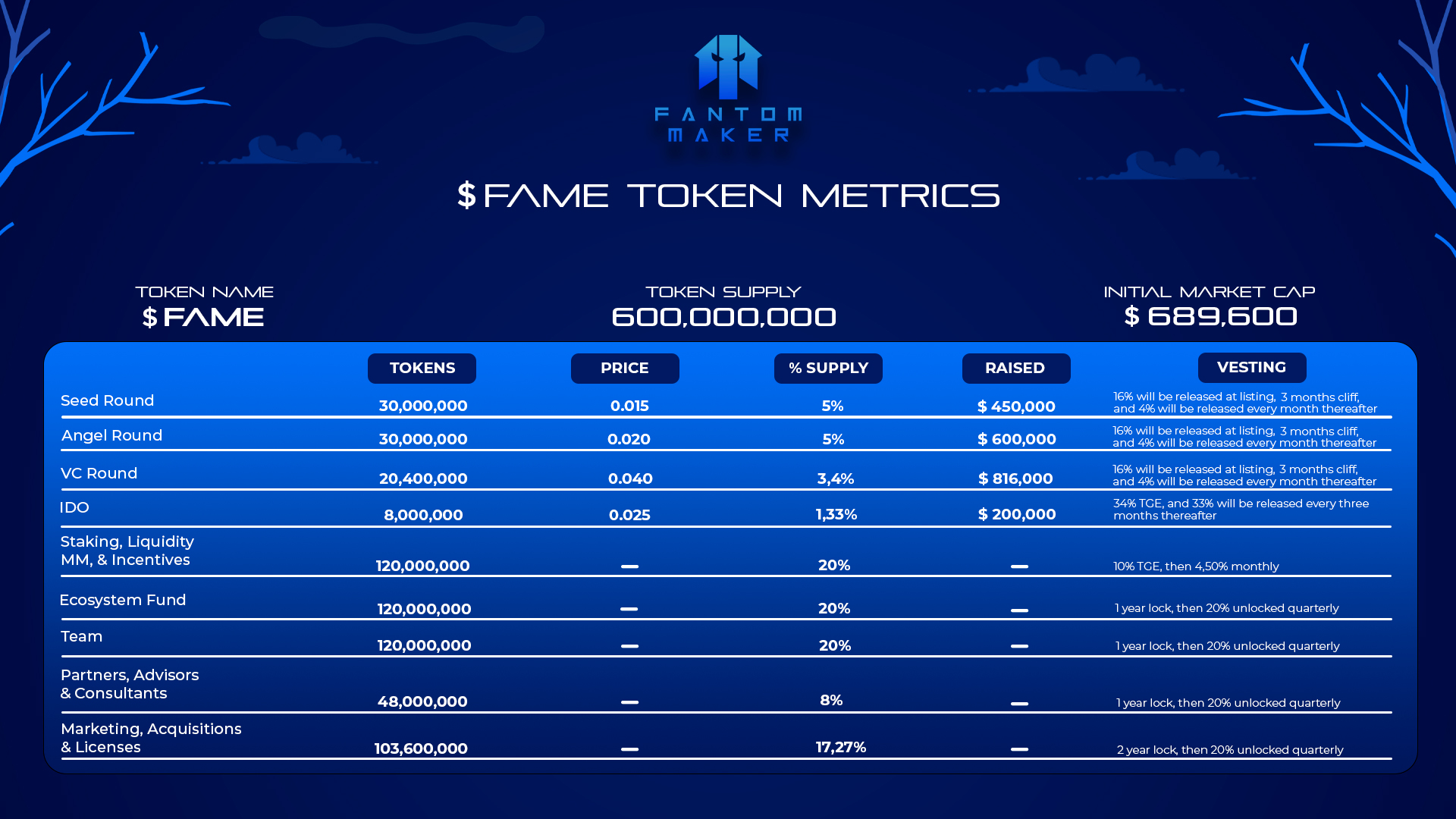 What has been the biggest challenge for FantomMaker so far and how did you overcome it/or are tackling it?
Maurizio Esposito (CEO)
-
Our biggest goal and on which we will concentrate all our strength is to become one of the best tools for developers and teams to build on the Fantom blockchain.
Could you please help us understand your token a little better and how do you plan on controlling excess dumping for $FAME, if any?
Maurizio Esposito (CEO)
-
Fantom Maker Launchpad - is powered by Fantom-based $FAME token.FAME holders are at the forefront of the Fantom revolution with exclusive access to the most fruitful funding rounds of the key project in the FTM ecosystem. Access to our projects, where we will do our utmost to guarantee a certain quality. Buyback and burning mechanisms to make the token deflationary. Staking. And, other features we can't spoil yet.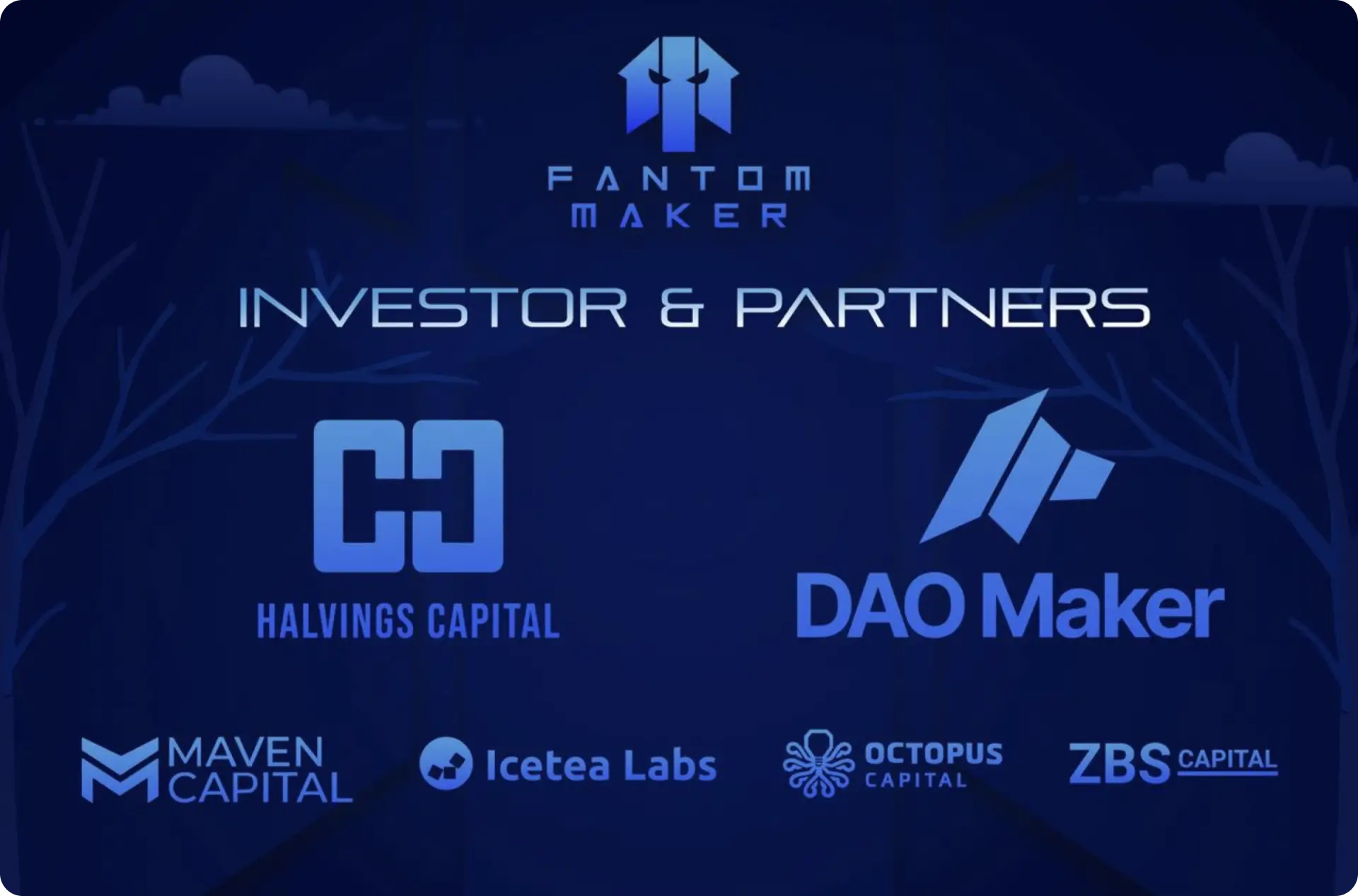 So, how do you select on which project to Kickstart? Are you looking for something specific in a project? In a nutshell, what are the prerequisites for a startup to be enrolled in the FantomMaker kickstart project?
Maurizio Esposito (CEO)
-
We'll mainly focus on projects that launch on the Fantom Opera network, they will have to go through an internal screening, KYC for both our projects and customers, to increase investment security. Fantom Maker applies a four-step plan . Study + Connect + Invest + Scale

The incubation process simply means accompanying projects in all their phases: starting from birth, growth, and affirmation on the market. Projects will have the option to choose a truly full-service incubation plan, in which they will receive maximum value from our team. This includes: advising on tokenomics, connections to all our VC partners, exchanges, KOLs, and service providers. For the best projects, we will even offer to provide market liquidity from team funds.
There are multiple projects now working on kickstarting a project or being a perfect launchpad. Could you please shed some more light on how you plan on competing with the existing giants and what specifically would be the USP?
Maurizio Esposito (CEO)
-
Honestly, more than seeing what the weaknesses of our contenders are, I would concentrate on building and improving our product. I believe that various products can coexist, and every 'contender' who is building something to encourage the use and adoption of the Fantom blockchain, has all my respect. For our part, we offer a launchpad without tier guaranteeing allocation to all holders, staking services, governance, in the near future there will also be sales of NFTs and much other news that we cannot spoil yet.
We totally get that the entire idea is revolved around being community first where the Fantom Maker site ensures guaranteed allocation for each member. The participation is dynamic, how do you make sure of this?
Maurizio Esposito (CEO)
-
Basically, If you hold more than a determined amount of $FAME tokens, your access to project allocations will actually decrease proportionally. You just need to hold $FAME tokens and register when there's a new IDO. You will get a guaranteed allocation based on your holding, on the total amount of staked $FAME, and the total allocation of the project. There will be a small percentage of the allocation reserved for non-holders as well that will be awarded through social tasks or contests for the whole community.
What's the immediate goal plan and what's the long-term vision of your project & how do you plan on getting there?
Maurizio Esposito (CEO)
-
In Q1 there will be the listing, the implementation of features such as the Anti-Whale system. We have successfully launched our first project 'TankWars Zone'. Backed by the Fantom Foundation. For more news about it, follow our social networks. Q2 the goal is to get to more CEXs, activate buyback & burning, token farms, ambassador program, and we should have our firsts INOs as well. Some DeFi mechanisms will also be added to our product. Q3 and Q4 the goal is to create our Swap, and NFT marketplace. Then it is a non-definitive roadmap. It will adapt over time, our goal is to overdeliver.